Formel-1-Autos sind die schnellsten Rennwagen in der Welt. Dies Aufgrund der sehr hohen Kurvengeschwindigkeiten, die durch die gute Aerodynamik erzielt wird. JConcepts liebt diese Herausforderung. Herausgekommen ist eine neue Formel-Karosserie für den Team Associated RC10F6 , die J21.
Features:
JConcepts Design

Low-Profile, enges und schlankes Design

Bodenplattenerweiterung für zusätzlichen Abtrieb

Tiefes Fahrer-Cockpit

Leichter Fahrerhelm

Obere Stabilisierungsflosse

Detailliertes J21 "Javelin" Abziehbild
Englische Version
Formula One cars are the fastest road course racing cars in the world, owing to very high cornering speeds achieved through the generation of large amounts of aerodynamic down force. At JConcepts, we love a challenge and the design and development of the J21 body specifically for the RC10F6, was just that. A fresh slate, a new mindset and a hardcore racing attitude took the design team on a trip in to on-road glory.
Features:
· JConcepts design and function
· Low-profile, tight and sleek design
· Bottom-plate addition for added force
· Deep, drivers cockpit
· Light-weight drivers helmet
· Upper stabilizing fin
· Recessed areas for vents or decals
· Detailed J21 "Javelin" decal sheet
The concentration of design aspects include a tight fit around the front suspension and main chassis shape. The J21, fits like a top-shelf race body including coverage over the motor and rear axle. The bottom-plate is inventive and helps rear down force in a way that lends itself to a 2017 design. The driver compartment is low-profile with the driver tucked away for the quickest stance possible. The driver helmet is formed separately providing a light-weight alternative to heavy injected molded plastic used on other models. The design allows for easy painting and detailing of the helmet while the cockpit is accessible enough for decals.
Behind the drivers helmet, stands the upper cooling engine scoop which transforms into a large stabilizing fin for added tracking ability. The side-pods feature under-cutting and recessed areas for vent cut-outs or adding included decals. The entire body packs one of the most sleek looks in class while bolstering a super low-profile design making it highly attractive as a racer and most comparable to the 1:1 counterparts. A complete J21 "Javelin" decal sheet is included for maximum exposure and detailing for the ultimate in show and go.
Artikelnummer: 0342
Handel: 
 ,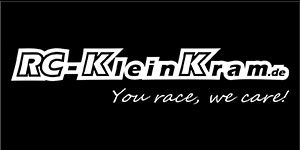 , 
 , 
  , 
 , 
 ,  Fachhandel
Quelle: JConcepts
Weitere Links
#mikanews