Nach der Ankündigung des neuen Tourenwagens BD8-2018 stellt  Yokomo die Aluminium-Chassis-Version vor. Beide Versionen werden Ende des Monats auf den Markt kommen.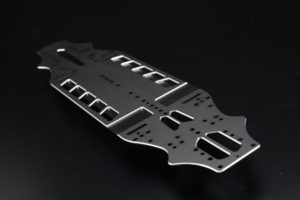 In dieser Version liegt ein 2 mm dickes Aluminium-Chassis speziell für griffige Strecken, wie auf Teppich bei. Damit wird der Schwerpunkt gesenkt. In der ersten Lieferung wird das Rear Toe Control System (B8-RTC18) kostenlos beiliegen und die Baukästen mit einem Aufkleber versehen werden.
Englische Version
1/10 EP On road touring car kit BD8-2018, Alu chassis version.
Further to the announcement of new EP touring car kit BD8-2018,  Yokomo is going to  introduce the aluminum chassis version, and immediately release together with the standard graphic version in the end of this month.
2mm thickness aluminum chassis are effectively works for the high grip surface environment such as carpet track. Besides, center gravity is going to more lowered to prevent from unexpected high side.
The aluminum spec is recommended for stock category drivers since aluminum chassis will have cooling effect for the mounted motor as well.
We are going to offer a special campaign for the first batch and we will add Rear Toe Control system (B8-RTC18) in free. These special kits will a sticker on the box to indicate free RTC.
Pre-order is being taken now.
The first batch is limited number of kits.
■New Centre Aligned Front Belt System, the front belt now runs up the middle of the car whichimproves the car's balance as well as smoothness during on-power acceleration.
■40T Pulley, increase more drive efficiency and optimize the chassis role balance.
■The newly designed plastic pulley integrated front spool
■The newly designed large sized rod end ball & open type rod end
■Capable for installing PCS Rod for more grip and acceleration.
■The newly designed aluminum graphite chassis and upper deck
■Bush insert aluminum suspension  mount has optimized for ultra LCG architecture
■Active road surface tracing designed motor mount
■Center mounting of heavier weight parts for higher driving performance.
■Aluminum Servo mount is standard bundled
■Front double joint universal is standard bundled
■Composite belt tensioner is standard bundled
■ Low center gravity as well as high capacity at SLF short shock II
Seine Konkurrenten
Handel: 
 ,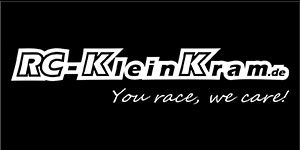 , 
 , 
  , 
 , 
, und Fachhandel.
Quelle: Team Yokomo
Weitere Links
#mikanews