Das AOC ist eine RC Racing Series, welche von Scotty Ernst organisiert wird. Diese populäre Rennserie war die letzten Tage zu Gast in der Yataba-Arena bei Yokomo inTsukuba City, Japan, in der viele Events stattfinden. Das größte Highlight neben dem AOC war die Offroad-Weltmeisterschaft 2015.
Die Yatabe Arena gehört zu den besten Rennstrecken auf der Welt, genau die richtige Strecke für das Finale derAsian On-Road Championships. Über 200 Nennungen gingen für das Rennen in den Klassen, wie 1/12, 13,5 Stock und Modified ein. Neben dem amtierenden Weltmeister Ronald Völker waren Jan Ratheisly, Alexander Hagberg und Dominic Quek vom XRAY-Team auf dem dreitäigigem Event vor Ort. Toshihiko Hara war verantwortlich für XRAY Japan, ein kleines aber starkes Team bei diesem Rennen.
Ergebnisse und mehr in der englischen Version des Berichtes von Team Xray.
Englische Version
Race report by Alexander Hagberg
The final race of the popular Asian On-Road Championships was held at the world famous Yatabe Arena, in Tsukuba City, Japan. More than 200 entries joined this big event (which is one of the biggest in Japan) which ran over the course of 3 days. The international XRAY team was represented by myself, Jan Ratheisky and Dominic Quek. Toshihiko Hara was in charge of XRAY Japan, which was a small but strong team at this race as well!
Qualifying featured a staggering 6 rounds, with 3 to count. After early problems in modified TC, I eventually managed to qualify 4th overall, with Jan just behind me in 5th. In the double A-final format, I was able to move up to 3rd in the first final, but had to settle for 4th in the second. It was disappointing to have the pace for podium, but in the end, not able to pull it off! Jan finished in a respectable 6th overall position.
In the open 1/12 modified category, I was facing some serious compeititon from the local Japanese racers. But after working hard on my setup during the few days of open practice, I found myself on the pace with a very well handling car. I was able to win 5 out of 6 qualifying rounds, which awarded me the TQ spot for the double A-mains. In A1 the lower grip conditions caught me out, as I was struggling for grip in the first few laps. Eventually this led to a mistake which sent me down the order to 3rd, and I wasn't able to recover. In A2, things were more straightforward – I managed to take the lead and win this final from tone to tone. The car was handling perfectly, and I was extremely happy to take the win in this final, and as a result, also the overall win!
In the boosted stock TC class, Jan Ratheisky was the man to beat from start until end, with a convincing TQ in qualifying, which later was converted into a win! We saw a great run from our young team driver Dominic Quek as well to 3rd overall – Dominic also held the lead briefly in A2 in front of Jan! XRAY was represented by the super talented youngster Ion, as well as Akihiro, Toshiaki and Kiyoto. XRAY had 6 cars in the boosted TC A final – a very strong result at this kind of event!
Race report by Dominic Quek
The final round of the Asian Onroad Championships was held at the world famous Yatabe Arena in Tsukuba, Japan. Unfortunately I couldn't arrive for practice as early as Alex and Jan, but once I arrived I used their setups as a base for my 2 days of practice. The cars were working well from the beginning, but I had to adapt my driving as the track was super high bite, and it was only my second time driving a pro-level touring car on carpet. All I changed on the car was bump steer, front spring and front roll centre.
Controlled practice didn't go so well as I was still testing some setup changes and seeded 6th. However the car was great during the rest of qualifying and I managed to get 3 x 3rd place and 3 x 4th place finishes, placing me 3rd on the grid.
This race was run on a tight schedule so they only had double A-mains and single lower mains, with 8 qualifying directly into the A-main and 2 bump-ups. In A1, I struggled to keep up with the leaders as the traction seemed to go down but I still held onto 3rd position. After making some small changes for A2, my car was on pace and I managed to jump into second after a mistake from Takeshi Yokoyama.
A few laps later Jan flipped and I went into the lead, but I made a mistake a couple of laps later and Jan got by. Jan quickly pulled away and I pushed hard to beat Takeshi's A1 2nd place time, but I fell short by 1 second and lost 2nd due to this tie break. Pretty disappointed about this, knowing that I could've won overall (my A2 pace was ahead of Jan's A1 time), but getting 3rd at this prestigious event with some of the best local drivers in the world is certainly no shame!
A big thank you to Jan, Alex, Haratune, Koz for all their help during the week, and to all of my sponsors for their support. Last but not least, thanks to my Dad for making all my races possible!
Top results:
1/12 Modified result:
Alexander Hagberg – XRAY X12 2018
Hayato Ishiyoka
Akio Sobue
Toto Ebukuro
Yoshiyasu Yanagisawa
Tosinobu Yanagisawa
Kazuki Yamashita
Hideo Kitazawa
Kazuyuki Shiobara
Daisuke Sakamoto
1/10 TC Super Stock 13.5T result:
Jan Ratheisky – XRAY T4 2018
Takeshi Yokoyama – Yokomo
Dominic Quek – XRAY T4 2018
Mio Hakamata – Kyosho
Takahiro Sasaki  – Destiny
Akihiro Onada – XRAY T4 2018
Ion Shionoya – XRAY T4 2018
Toshiaki Hirata – XRAY T4 2018
Felix Law – Serpent
Kiyoto Kanno – XRAY T4 2018
Modified TC result:
Akio Sobue
Naoki Akiyama
Alexander Hagberg – XRAY T4 2018
Jin Sawada
Yugo Nagashima
Viktor Wilck
Masatsugo Ido
Hayato Ishiyoka
Handel: 
 ,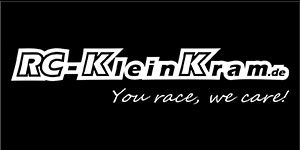 , 
 , 
  , 
 , 
, und Fachhandel.
Quelle: teamxray
Jan Ratheisky gewinnt mit T4 und X1 die AOC Round 4 in Korea
Jan Ratheisky im Kurzinterview nach seiner EM-Titelverteidigung Formel
Interview mit dem amtierenden IFMAR 1/10 TW Weltmeister Ronald Völker
#mikanews