Eine neue Variante des HB D817 ist gerade neu auf den Markt gebracht wurden. HB-Racing wappnet sich für die Saison mit der V2 Version. 
Einige Neuerungen sind:
NEUE JConcepts Silencer Buggy Karosserie
NEUER Nylon-Heckflügel
NEUE Schmale Dämpferbrücke
NEUE überarbeitete Stoßdämpferlänge (+ 5mm)
NEUE Aluminium-Versteifung
NEUE Aluminium – Schwungsscheibe
Mehr in der englischen Version
Englische Version
The new D817 V2 from HB Racing takes the World Champion D817 nitro 1/8 buggy and adds the latest updates based on feedback from our Team Drivers. The D817 V2 includes a new molded nylon rear wing that is lightweight and durable. We added our latest narrow rear shock tower that has been a favorite of our Team Drivers for its more useful range of adjustment. Also included is a new machined aluminum center chassis brace that strengthens the center section of the car, and an updated chassis with countersunk mounting holes for the new brace. The machined aluminum 17.5° front caster blocks have been strengthened for improved durability. New aluminum steering linkage spacers replace the plastic spacers for improved bumpsteer geometry, more precise adjustment, less flex, and we revised the screw lengths to accommodate the new spacers. Other updates include a new flywheel that allows fitment of the latest engines, and the brake linkage now uses o-rings for improved reliability and more adjustability than springs. And, the V2 kit is now topped with a clear JConcepts Silencer buggy body, just like the one that David Ronnefalk used to win the IFMAR World Championship. The new D817 V2
follows the HB Racing concept… constant evolution to stay at the front of the pack.
D817 V2 Features
• NEW JConcepts Silencer buggy body
• NEW Molded nylon rear wing
• NEW Narrow rear shock tower
• NEW Revised rear shock length (+5mm)
• NEW Aluminum center bulkhead stiffener
• NEW Updated aluminum flywheel
• NEW Aluminum front linkage spacers
• NEW Strengthened aluminum 17.5° caster blocks
• NEW O-ring brake linkage spacers
• NEW 7075 aluminum chassis
• Universal drive shafts
• Universal & CVA compatibility
• Fine adjustment aluminum D-Mount
• Revised rear upright geometry
• 43/13 diff gear ratio with lightweight gears
• HB monocoque suspension arms
• Sintered brake pads & metal rotors
• Enclosed radio tray
• Carbon graphite rear hub carrier arms
• Aluminum servo saver arm
• One-piece lightweight wing mount
• Aluminum steering blocks
• Carbon graphite steering arms
• Stand-up servo mounting
• Steel turnbuckles
• Big bore threaded coilover shocks
• Hard anodized aluminum shock towers
• Aluminum arm blocks
• Protective boots on central drivetrain
• Threaded outer hinge pins
• Sway bars front and rear
• Split center bulkhead
• Lightened spur gear
• Lightened diff outdrives and center inputs
• Lightweight front aluminum axles
• Racing fuel tank with stone filter clunk
Artikelnummer: #204272
Artikelbezeichnung: D817 V2 1/8 NITRO BUGGY
Handel:
 ,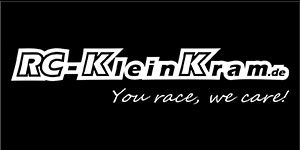 , 
 ,
  , 
 , 
, 
 und Fachhandel.
Quelle: HB-Racing
Weitere Links
#mikanews