Die Serpent 989E Viper ist die neueste Eloktro-Version des 989.
Der Elektrobereich hat sich stark entwickelt, was die Thematik Akku und Motor betrifft. Dies Leistungsfähigkeit dieser Fahrzeuge hat dadurch zugenommen. Besonders in der beliebten Dragster-Klasse in den USA ist die Leistung, die über das Getriebe fließt, extrem. Der 989E ist so konzipiert, dass er sich um diese Leistung gut umsetzt und sie so effektiv wie möglich überträgt.
Der 989E basiert auf dem äußerst erfolgreichen 989 Nitro mit vielen Teilen und Merkmalen, wie der Federung, Stoßdämpfern, Antriebswellen uvm..
---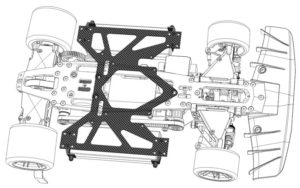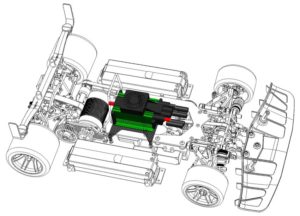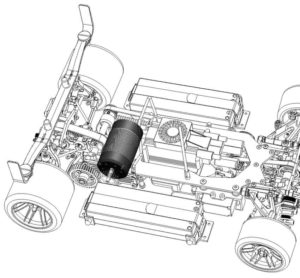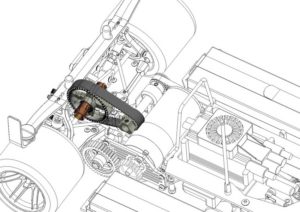 ---
Overview of the main specs
Chassis
Symmetrical chassis plate optimised flex and torsion, in 7075 T6 aluminium, anodised and laser engraved. Chamfered edges for more ground clearance when cornering and countersunk holes.
Low big bore shocks
Coated threaded shock bodies in high quality aluminium. Supersmooth x-ring / machined bushing package, to guide and seal the spring-steel piston rods. Precision machined pistons included in 3 types. Threaded pre-load shocknuts in alu with O-ring inside. Light but strong nylon spring-cups. Selected, matched and paired shock absorber springs with colour coding.
Shocktower front & rear
The 3mm carbon fibre front and rear shocktower with 2 positions for the front and 3 positions for the rear for upper shock mounting.
Steering blocks
Very strong composite steering blocks with 2 Ackermann positions, L and R use the same . The steering blocks feature inserts, which allow to change the kingpin inclination to a leading or trailing position. The steering blocks also allow use of the optional carbon fibre aero disks to be mounted for less flex and a more direct steering feel.
Uprights
Durable medium type composite uprights, which seat the wheel-axles bearings. The upright offers the mounting position for the steel camber-rod with L/R threading. Roll centre changes can be made on top of the upright with shims. The upright can be mounted with the optional carbon fibre aero disks for more rear grip and straight line stability.
Wheel axles and driveshaft
The durable spring steel wheel axles combined with spring steel driveshafts bring the power to the wheels.
Pullies
Precision moulded super-true pullies, which feature holed sidewalls to let debris move out easier. Light and durabele.
Belts
Low friction Kevlar reinforced belts with fine pitch. Longlasting and smooth.
Mehr Informationen findet ihr hier beim Importeur: – – Details – –
Artikelnummer: SER-904005
UVP: 699,99 €
Quelle: Serpent, Speedshop24 und www.2-speed.de