Am letzten Wochenende stand das letzte Rennen des MRcup in Blansko auf dem Programm. Wie es ausging, darüber berichtet Lukas Hoch:
MRcup final round was held in Blansko in date 8.10.2022.
As it was the final round it was the decider for a lot of attendants. The day started pretty cold and not completely dry. The track was slippery in the morning so there was no practice for most drivers.
For Q1 the track was pretty cold, but dry. This time we had only 2 main classes – Stock 13.5T and F1.
In Stock it was like always Radko on point and setting the pace and taking the TQ. In second, third and fourth it was closer and the biggest smile went to David, followed by Petr and another Petr.
Finals in Stock class went tone to tone for Radko, but behind him it was a great battle at watch between David and Petr finishing around a second behind each other every final run.
Results stock class: 
Radko Cernohous – XRAY
David Mestan – XRAY
Daniel Holis – XRAY
Petr Rovny
Petr Wittgruber – XRAY
---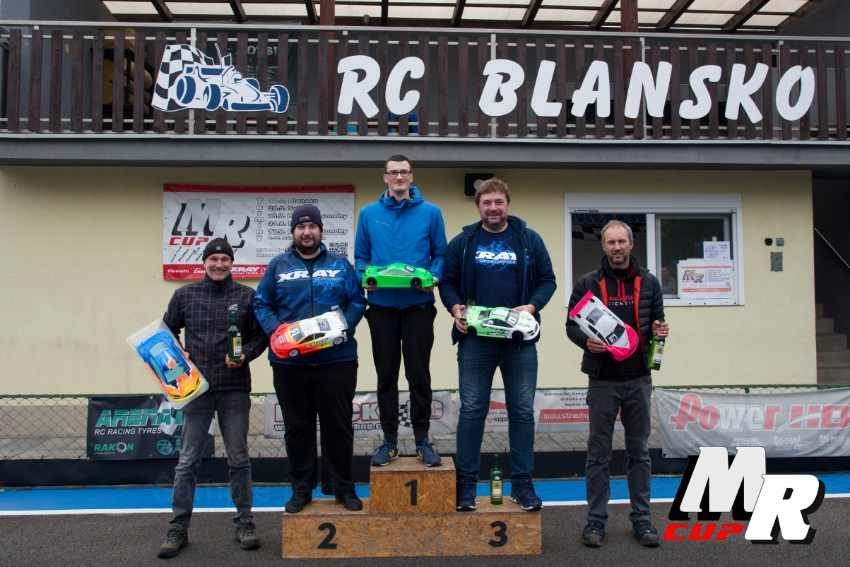 ---
Formula class was led by Lukas setting the pace and earning the TQ spot. David came into second followed by his dad Svetlin in 3rd.
Finals were a tone to tone wins by Lukas. David had to fight hard for his 2nd space because Svetlin was pushing hard. Behind the top3 the battle for 4th was on fire between 3 drivers, all changing positions every final.
Results Formula class:
Lukas Hoch – XRAY
David Douhlevski
Svetlin Douhlevski
Karel Krejcik – XRAY
Tomas Mencl – XRAY
---
---
Quelle: teamxray