Die XRS entwickelt sich mittlerweile zu einer internationalen Rennserie. Am letzten Wochenende fand in Malaysia beim SACC R/C Park in Shah Alam, in der Nähe von Kuala Lumpur ein Rennen statt. Obwohl die Wettervorhersage 100 % Regenwahrscheinlichkeit vorhersagte, wurden 71 Teilnehmer in 3 verschiedenen Klassen mit Fahrern aus 4 verschiedenen Ländern für das Rennen gemeldet.
Mit dabei war Alexander Hagberg, der davon berichtete:
The XRS Malaysia was held during the weekend of 11-13 of November at the nice facilities of SACC R/C Park in Shah Alam, near Kuala Lumpur. Despite the weather forecast predicting 100% certainty of rain, the race saw 71 entries in 3 different classes, with drivers from 4 different countries.
The race saw good racing in every class, with winners being crowned after 3 qualifiers and 2 finals were completed during the Sunday. Unfortunately, the 3rd final had to be cancelled because of rain conditions.
I managed to take the TQ & win in the competitive boosted stock class, after converting my TQ into a win in the two finals. Dominic Quek showed great pace throughout the event to finish in a strong runner up position! Young Haikal from Malaysia took the 3rd and final podium spot!
TC 13.5T boosted results:
1.Alexander Hagberg – X4'23
2.Dominic Quek – X4'23
3.Haikal – X4'23
In the FWD class, some eventful finals meant that pole sitter Dominic Quek had to settle for 2nd place, with Danny Lim taking the win in front of Azhar!
FWD results:
1.Danny Lim – X4F'23
2.Dominic Quek – X4F'23
3.Azhar – X4F'23
The 13.5T blinky stock class once again saw Danny Lim taking the win, followed by Singaporean Allan Tan and Nazmi!
TC 13.5T blinky results:
Danny Lim – X4'23
Allan Tan – X4'22
Nazmi – X4'22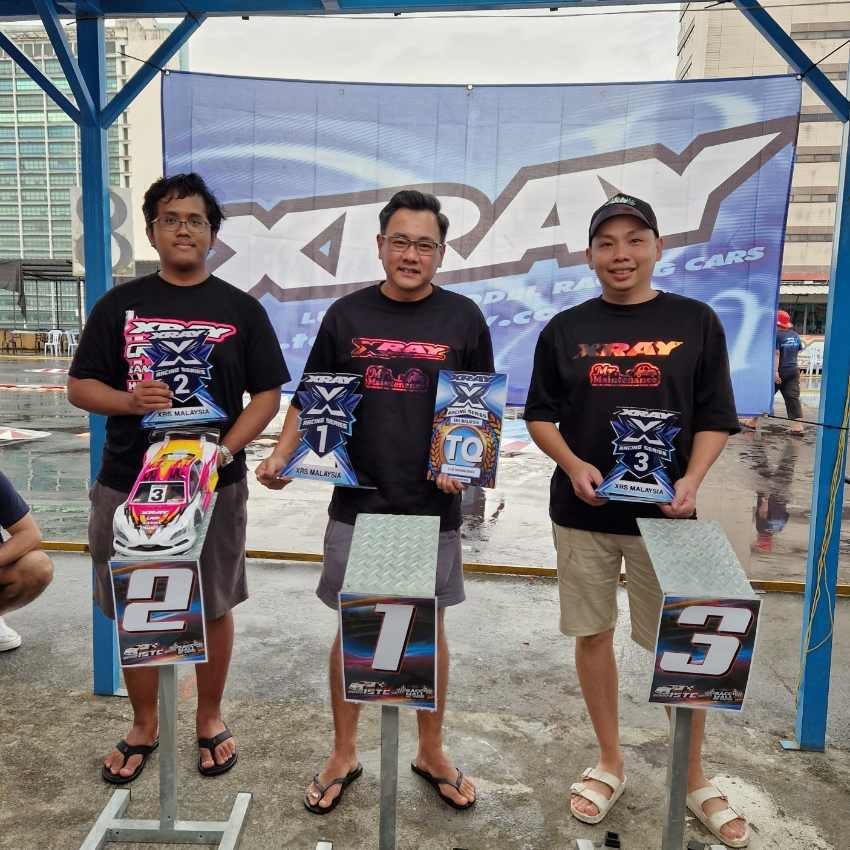 In the popular 17.5T GT category, Adam from Malaysia took the win, in front of Yunus and Mellencai!
GT 17.5T results
1.Adam –  XRAY X4
2.Yunus – XRAY X4
3.Mellencai – XRAY X4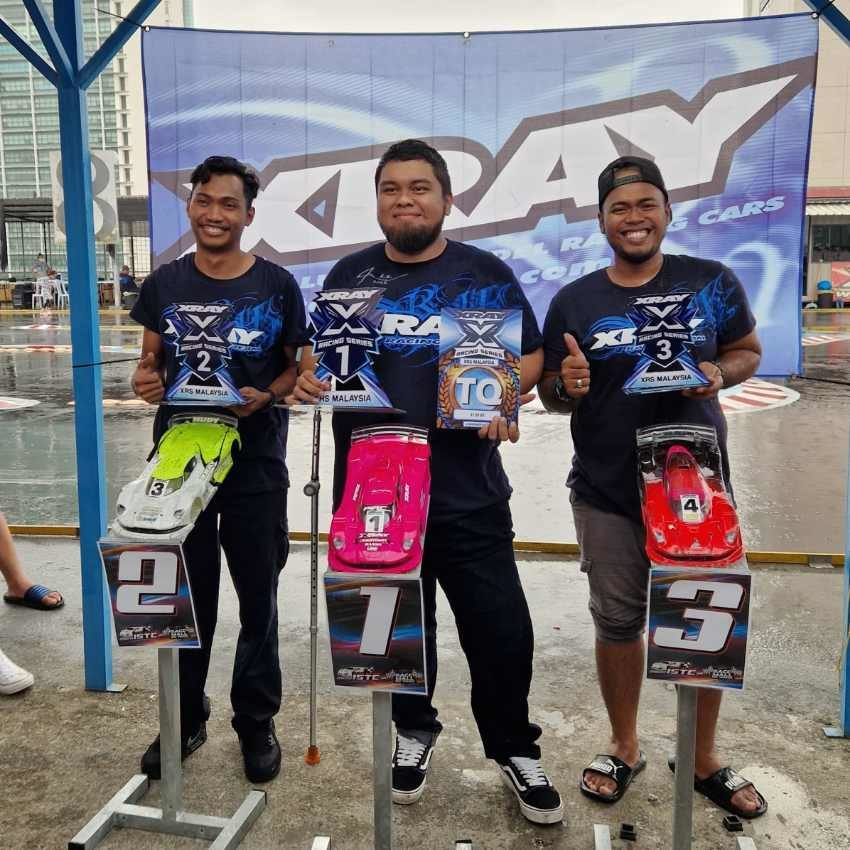 Special thanks to RC Planet Malaysia for the great organization, free lunch and a great lucky draw! The atmosphere at the race was really something special – and I hope that I can come back to race in Malaysia soon again!