Zur Einführung des neuen Serpent Spyder SDX4 Elektro 1/10 Buggys gab es in der Mitteilung das Interview von Jörn Neumann nach seinem Titelgewinn bei der Europameisterschaft 2016. Dieses könnt ihr hier nachlesen in der englischen Version.
Englische Version
Interview 4wd buggy EC Champ  2016  Joern Neumann – Germany
Congratulations for  winning the 2016 EFRA 1/10 4wd title after already becoming 2016 Vice Champion in 2wd. 
Q:  Did you expect such superb result before the race started ?
A:  I knew my new Serpent SRX2 proto is good and the new SDX 4wd shaftdrive car too , but it is always different at a race than testing. After first couple runs I was pretty confident to get good results.
Q:  Did you test on the track before or similar surfaces prior to the EC race ?
A:  Gerd and I tested on the track a few months before the Euros, but it was completely different than at the EC, as the layout was changed after the test.
Q: Which car did you use for the 4wd EC race  and is it close to ready to sell ?
A:  I used the new Serpent SDX4 shaftdrive 4WD in almost final pre production version. Its expected it to start selling end December 2016.
Q: What are the specific advantages at this EC  using this Spyder SDX4  car, designed by your friend Gerd Strenge ? 
A:  You can run different electronic layouts to choose the best for each track conditions. Also it is very easy to work on the car. I think the drivers will like it a lot.
Q: Which radio, speedo, motor and batteries did you use and did all work well ?
A: All my Team Orion electronics ran flawless all week. I used the R10.1 ESC, VST2 5.5T motor and 5500mAh Saddle Pack Lipo´s. Topped by a K-Power DHV822 Servo.
Q: What were the main changes made to the SDX4  car or set-up to get to the final set-up ?
A: We didnt have to change much as the car worked from early practice runs. Just very small changes to adapt to the track and temperature changes.
What do you like to say to your fans ?
Quote: Thanks for all the FB and whatsapp messages at the Euros !!! Great support.
Joern Neumann / Team Serpent
Erhältlich bei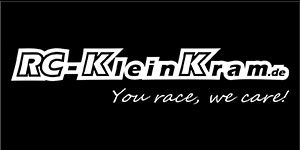 , 
 , RMV und Fachhandel.
Quelle: Serpent
Weitere Links
EFRA EURO 2016 – Neumann neuer Europameister 4WD IN VALLADOLID/SPANIEN