Die neuen Kohlefaser-Platten von Schelle sind für den B64 und sind 1 mm dick. Diese Platten passen zwischen das B64-Getriebe und dem Chassis. Damit wird das hintere Getriebe nach oben gesetzt, um mehr Geschwindigkeit durch die Kurven zu erhalten.
Eigenschaften:
1,0 mm Kohlefaser, hergestellt in den USA.
2 Stk. Im Lieferumfang enthalten (Erhöhung um 1 mm oder 2 mm
mit Aussparung
das Set wird mitAnleitung / Infos geliefert. Es liegen 2 Stk. 1 mm Kohlefaserplatten bei
nur für die Hinterachse
Englische Version
B64 Carbon Fiber Gearbox Shims, 1mm
The Schelle B64 Carbon Gearbox Shims package come with 2 pcs. 1mm thickness carbon fiber shims.   These shims fit in between the B64 gearbox and chassis and raise the gearbox and suspension mounts up higher as a tuning option.   Almost all "team" setups use this option to raise the rear gearbox to carry more speed through the turns.
Features:
1.0mm carbon fiber, made in the USA.
2 pcs. included to tune 1mm or 2mm height change.
Strategic cut-out to prevent backwards differential installation.
Package comes with Instruction/Tuning notes, 2 pcs. 1mm Carbon shim.
Works on rear suspension only.
When to use:
Raises the inner suspension pivots 1mm higher when using the same ride height (stack 2 for 2mm).
More support in turns and a higher roll center.
Makes the rear more responsive and more entry and mid-corner steering.
Installation:  Remove all 5 gearbox screws from the chassis as well as the rear chassis brace screws.  Slide the shim into position on the chassis keeping the open side to clear the diff.   Re-assemble.
Product page links:
http://www.schelleracing.com/Schelle-Associated-B64-B64D-Carbon-Fiber-Gearbox-Shim-1mm-2mm-SCH1355
| | | | | |
| --- | --- | --- | --- | --- |
| SKU | Description | UPC-A | Price | Available |
| SCH1355 | B64 Carbon Gearbox Shims, 1mm | 730699132262 | $12.00 | Now |
Handel: 
 ,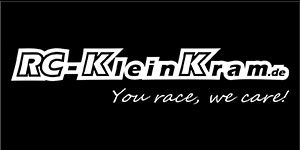 ,
 , 
  ,
 , Ruddog und Fachhandel.
Quelle: Schelleracing
Weitere Links