Von Revolution Design Racing Products gibt es Teile für Xray-Fahrzeuge. Hier stellen wir euch ein flaches Messingteil in schwarz mit goldener Fase und mit einem Gewicht von 26 g vor, welches im Xray XB4 hinter dem Motor platziert wird und so das Gewicht des gegenüberliegenden LiPo – Akkus ausgleichen soll (Z.B. bei einem leichteren Motor).
Englische Version
XB4 Brass Rear Motor Weight
Revolution Design Racing Products have introduced their new Brass Rear Motor Weight for the Xray XB4 buggy. It is an essential option part and should be on top of everyone's agenda when it comes to buying new stuff for the buggy. Weighing in at 26g and being made of high-quality brass the weight sits just behind the motor and it acts as a counter weight for the heavy LiPo battery that is located on the right hand side of the buggy. With the lighter motor the additional weight is needed to achieve a proper weight balance and thanks to its clever design it directly attaches to the chassis side guards using a single screw, meaning the weight is both easy to remove when needed while also securely fastened so it will not get thrown out of the  LMP . The weight comes with RDRP's signature black and gold finish and it is a direct fit.
RDRP0341 XB4 Brass Rear Motor Weight
http://revolution-rc.com/our-products/xray-option-parts/rdrp0341-xb4-brass-rear-motor-weight.html
UVP: 16,99 €
Bezugsquelle: Fachhandel, Ruddog,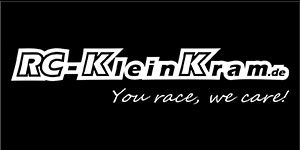 und 
Weitere Links