Das "April Fools Classic", das in den vergangenen 29 Jahren von Murfs Intermountain R / C Raceway veranstaltet wurde, erzielte in diesem Jahr einen neuen Teilnehmerrekord mit 365 Startern. Am Start waren viele gute Fahrer aus der Region mit den unterschiedlichsten Fahrzeugen. Mehr in der englische Version.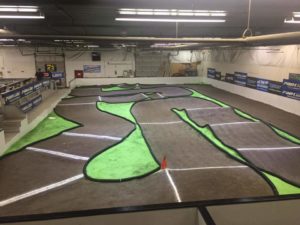 Englische Version
The April Fools Classic hosted by Murf's Intermountain R/C Raceway for the past 29 years hit a record high 365 entries this year. The competition also hit a new high mark with every top manufacture represented by top talent drivers in every division.
Figuring out my cars by mains was a bit too late for Modified ending qualifying with 14th overall was not ideal, but the main would prove the car was finally where it needed to be just too little too late. From 4th on the grid I settled in behind Tommy Hinz mid race a wreck by Epply then leader put Tommy out front and me in tow in second. A late race charge for the win ended when my car nearly traction rolled off the straight through the sweeper, but was able to bring it back unfortunately not in time to miss the pipe which I lodged the car under at the end of the straight. The bobble let Epply back by and would result in a 3rd place finish in the B-main. Super Stock Buggy was a nail biter starting from the TQ position lap 1 was perfect. Entering the Infield burm turn on lap 2 the car unexpectedly hit a bump and flipped causing the car to fly end over end onto the straightaway.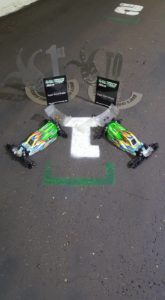 Luckily for me most of the field also had issues through the 180° burm turn and I was able to rejoin in 3rd. By lap 3 I was already back in second and had a race long chase to catch leader Charley Cavalier with 3 or so laps to go pushing Charley he made a mistake over the huge booter triple that allowed me to pass as he crashed. I was able to hit my marks and take home the win from there. The event was much more stacked in competition level than in years past which made for great racing.
Podium
Joel Eaton (TQ) – XRAY XB2C
Charlie Cavalier
Tony Newland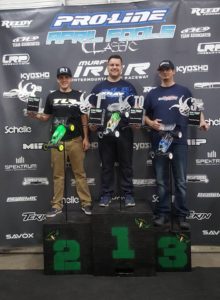 Race report by Joel Eaton
und Fachhandel.
Quelle: Teamxray
Weitere Links