Am Wochenende fand der 2.Lauf des Oder-Pomerania-Cup 2017 beim RC-Club Poznan in Polen statt. Davon berichtet Dejan Bošnjaković in seinem Bericht. 
Englische Version
Last week was held second round of OderPomeraniaCup 2017, one of bigest event in Polanski. Event was held on RC CLUB POZNAN track in Murowana Goślina near Poznan.
Guys and Girls (yes we have a Girls in Club 🙂 ) made a great work in last few week, they did the drain on track,
build new pitlane, paint the tower.
At saturday was planning few hours of practice and two round of eliminations.
Unfortunately, weather do not give us chance for practice, whole day was rain.
After scattering sawdust at 3PM we start eliminations on drizzle rain.
Good chose of car setup and tire made a good work, after eliminations Dawid in 2WD Buggy Junior took TQ by winning all qual race.
In my case, similarly,in both calss, 4WD Buggy and Open Class (here I run SC), I took TQ.
Sunday was beautiful sunny weather, and for final race the track was dry.
Dawid in 2WD Junior with any problem win all final and took over all win.
Serpent SDX2 MH with low-medium traction configuration do good job.
Me in 4WD after win first run, and unfinished second run, must to focus on the third final.
After good start, obtain in second lap the advantage of half lap over the rest, with quiet ride I took a 1 place,
and over all win. In this week I first time run SDX4 on our local track, and I made my best laptime on this track
under 30sec, what is my record here.
In Open Class unfortunately, all 3 finals i finish on 2 place, and over all 2.
For next event I must better prepare body for race, after jump air underbody took the front of car in air.
Thank for Serpent for support, and our mechanics Marcin Schmitke, he help us a lot.
Handel: 
 ,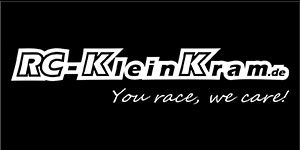 ,
 , 
  ,
 ,
 ,  Fachhandel
Quelle: Serpent
Weitere Links
#mikanews