Die XRAY Racing Series 2017/2018 startete letztes Wochenende in MCRT Aschaffenburg. Die Atmosphäre war sehr gut und die einzelnen Läufe verliefen sehr fair. Das Rennen begann mit dem Training am Samstag. Den ganzen Tag blieb genug Zeit zum Training und die Teilnehmer konnten sich dem Setup ihrer Fahrzeuge widmen. Das Rennen fand am Sonntag in den 4 Klassen der XRS Germany mit tollen Läufen statt. Rundum war es ein schönes Rennen beim MCRT-Aschaffenenburg, die für eine gelungen Veranstaltung sorgten. Das wird nicht das letzte Rennen auf dieser Strecke gewesen sein, so Anke Müller von SMI-Motorsport.
Wie im letzten Jahr wurden in der Klasse Tourenwagen mit HUDY 13.5T-Motoren / HUDY-Reifen, sowie die HUDY-Reifen in der Formel Klasse gefahren.
Das Ergebnis:
Stock:
Formula:
Daniel Schober – XRAY X1
Johannes Fecher – XRAY X1
Eric Champion-Rieger – Shepherd
Rene Meißen – XRAY X1
Alexander Olah – XRAY X1
1/12 EB:
Den kompletten Report findet ihr weiter unten in der englischen Version.
Weiter geht es mit dem nächsten XRS Rennen bereits am 18./ 19.November 2017 auf dem Eifelring beim MAC Adenau in Leimbach.
Englische Version
Race report by Anke Muller
The 2017/2018 XRAY Racing Series started last weekend at the MCRT Aschaffenburg. The atmosphere was very familiar, the competitions extremely fair. With Saturday as the whole training day and the race on Sunday, there was no rush or stress. The race performance and the food was great. Many thanks to the MCRT Aschaffenburg, we'll be back!
As in the last year, the touring car floor class will drive with HUDY 13.5T engines and HUDY tires, in the TW-Modified class as well as Formula only HUDY tires are mandatory,
XRS Touring Car Stock:
In this popular class fast forward was Felix Reichold with 1.4 sec. Vorspung on Jens Haller and another 1.5 sec. On Tobias Höfflin. All other starters already had one or more laps behind. The first final Jens won before Tobias and Justin Haller and Dirk Keller, Felix conceded a failure. The second final Felix won before Jens, Tobias, Justin and Dirk. Thus, the third run had to bring the decision. Felix again won this in front of Tobias, Jens, Dirk and Justin. This was won by Felix, 2nd place went to Jens, Tobias was followed by Justin and Dirk. The B-Final won sovereign Andreas Gehrig.
XRS formula:
Johannes Fecher won the heats by 3.5 seconds ahead of reigning XRS Formula Champion Daniel Schober. Third place went to Eric Champion-Rieger ahead of Rene Meissen and Alexander Olah. The first final Daniel won after a small mistake by Johannes. Place 3 went to Rene. In the second final, Daniel dropped out of hardware problems and Johannes won ahead of Eric and Rene. So here too the third run had to bring the decision. After the start Johannes was just in front, had to pass by small mistakes Daniel. Daniel won the race and the race ahead of Johannes, Eric and Rene.
1/12 GT:
Stefan Klein, Thomas Namyslo and Bertram Kessler started in the 17.5T engine class. Stefan won the heats ahead of Thomas and Bertram. The same rank order also resulted in all three finals and thus also as final ranking.
XRS Touring Car Modified:
Unfortunately, with Dirk Gündra as top dog and Haroun Schobner, this class was only minimalist. That did not spoil the fun of the two drivers. Dirk clinched both the pole position and the race win with three final lap victories.
1/12 EB:
In the fastest class of the day, 5 riders competed. The heats were won by Sebastian Fenske in front of David Ranft, Alain Levy, Hartmut Rose and youngster Torben Möbus. In the first and second finals, the running result was the same: David won ahead of Sebastian, Alain, Hartmut and Torben, which in the end also represented the race result. Sebastian won the third race ahead of David, Hartmut, Torben and Alain.
The next XRS race will take place on 18th / 19th November 2017 at the Eifelring of MAC Adenau in Leimbach.
Stock results:
Felix Reichold – XRAY T4
Jens Haller – XRAY  T4
Tobis Höfflin – XRAY T4
Justin Haller – XRAY T4
Dirk Keller – XRAY T4
Andreas Gehrig – XRAY T4
Lukas Fecher – XRAY T4
Eric Champion-Rieger Awesomatix
Klaus Rockstroh – XRAY T4
Andreas Schober – XRAY T4
Moritz Reichold – XRAY T4
Thorsten Reichold – XRAY T4
Formula results:
Daniel Schober – XRAY X1
Johannes Fecher – XRAY X1
Eric Champion-Rieger Shepherd
Rene Meißen – XRAY X1
Alexander Olah – XRAY X1
1/12 EB results:
David Ranft – XRAY X12
Sebastian Fenske – XRAY X12
Alain Levi – XRAY X12
Hartmut Rose – XRAY X12
Torben Möbus – XRAY X12
Handel: 
 ,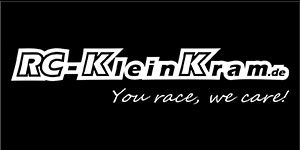 , 
 , 
  , 
 , 
, und Fachhandel.
Quelle: teamxray
Weitere Links
#mikanews