Für die Team Associated B64 und B64D Fahrzeuge gibt ein neue Options-Teile . Dabei handelt es sich um einen vorderen Spoilerhalter und zwei Dämpferbrücken (vorn / hinten –  einzeln bzw. im Set).
Laut Schelle wird der vordere Spoilerhalter für die Standard-Baukastenkarosserie empfohlen. Dieser bietet mehr Traktion vorne. Für Besitzer der JConcepts F2 Karosserie wird dieser eher weniger benötigt, dass sollte von der Strecke und dem eigenen Fahrstil probiert werden.
Features:
4,0 mm Kohlefaser-Dämpferbrücken für Steifigkeit und Haltbarkeit. Hergestellt in den USA.
die vordere und hintere Dämpferbrüke haben die unnötigen äußeren Löcher entfernt
die vordere Dämpferbrücke hat optionale Löcher für Frontspoilerhalterung
Dämpferbrücken mit vielen Einstellmöglichkeiten (Dämpfer- und Spurstangenbefestigung (oberer Querlenker)
Passend für B64 und B64D, verwenden Sie die hinteren Stoßdämpfergehäuse 27.5.
Front Tower Wing Mount SCH1392 ist separat erhältlich.
Ausführlicher in der englischen Version.
Englische Version
B64 Extreme Front and Rear Tower Set, Wing Mount
3 new products release this week (4 SKU including the set), all for the Team Associated B64 and B64D platform.
Drivers of the Associated B64 and B64D will want to pick up the Schelle Extreme B64 towers for their next spares or replacements.  In addition to increasing durability, the towers also add new tuning options to improve the buggy.   In the front, the upper link options match the kit settings, but Schelle offers an optional front wing mount.  The front wing is a great addition in high traction when using the less-agressive kit B64 body.   Our testing has found that the JConcepts F2 body does not require a front wing, but the kit body will definitely benefit from it.
In the rear, racers get a more durable tower, with new upper link options that improve handling.  The kit outer row of holes are shifted 2.5mm towards the centerline, which lengthens the link and improves cornering balance.   The inboard row of holes are shifted 2mm and only marked with a drill dimple, as they will be rarely used except for extreme traction conditions.
Features:
4.0 mm carbon fiber for stiffness and durability.  Made in the USA.

Front and Rear tower removed un-necessary outer holes for less leverage to break.

Front tower has optional screw-on wing mount holes.

Rear tower has single row of inner link holes, shifted 2.5mm inwards from the kit outer positions.  This gives a longer upper link than kit, intended to sit directly over the arm pivot and improve cornering balance.  

Rear tower with 4 option upper link heights, including a new 4th lower option for more steering or when using the diff shim.

Rear tower pre-marked with center drill for the inner row of holes shifted 2mm inwards, if needed on astro/carpet.  These are left un-drilled to add strength.

Fits B64 and B64D, use 27.5 kit rear shock bodies.

Front Tower Wing Mount SCH1392 sold separately.
Product links:
http://www.schelleracing.com/Schelle-Associated-B64-B64D-Extreme-Shock-Tower-Set-SCH1387
http://www.schelleracing.com/Schelle-Associated-B64-B64D-4mm-Carbon-Front-Shock-Tower-SCH1388
http://www.schelleracing.com/Schelle-Associated-B64-B64D-Rear-4mm-Carbon-Shock-Tower-SCH1386
http://www.schelleracing.com/Schelle-B64-B64D-3d-Print-Front-Tower-Wing-Mount-and-Screws-SCH1392
SKU

Description

UPC-A

Price

Available

SCH1386

B64 Extreme Rear Tower (27.5mm kit)

730699132xxx

$20.00

now

SCH1387

B64 Extreme Front and Rear

Tower Set

730699132xxx

$32.00

now

SCH1388

B64 Extreme Front Tower

730699132xxx

$17.00

now

SCH1392

B64 Front Tower Wing Mount 3-d and Screws

730699132xxx

$6.00

now
Please direct all inquiries to info@schelleracing.com
Handel: 
 ,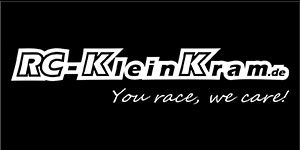 , 
 , 
  , 
 , 
, und Fachhandel.
Quelle: Schelleracing
Weitere Links
#mikanews