Der neue Lexan-Spoiler ist verstellbar in seiner Position und besteht aus zwei Stücken, dem breiten Spoilerteil und der "Mittelflosse", die für mehr Stabilität sorgt. Der hintere Teil des Flügels ist gebogen (eine "feste" Abrisskante), um den Spoiler zu verstärken. Zusätzlich sorgt dies für mehr Abtrieb.
Englische Version
New Lexan Rear Wing – 1/8 Off-road
XRAY own design
Premium Lexan material
Designed for XB8 platform
Fits XB8, XB8E, XT8
Pre-cut for maximum comfort
Super lightweight
Very strong
Rear pre-bent wicker area
Adjustable position
Center fins adds stability & strength
XRAY super lighweight 1/8 off-road lexan wing designed for a perfect fit to XB8 and working in conjuction with the XRAY off-road bodies. The wing is produced from high-quality original Lexan material and is completely pre-cut for maximum comfort.
The wing has an adjustable position and consists from two pieces, the main wing and the center fin that adds more stability and increases strength of the wing around the mounting area. The rear part of the wing is pre-bent to reinforce the wing and eliminates the use of additional heavy composite wickers. This makes the back of the wing strong while still allowing for wing flex in the crash. The pre-bent rear part for the wing is used also by purpose as an important downforce area feature. Used by the factory team and suggested for all track conditions.
#353512 Lexan Rear Wing – 1/8 Off-road
Passt u.a. auf:
Erhältlich bei 
 ,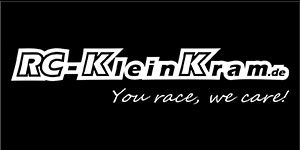 , 
 und Fachhandel.
Quelle: teamxray
Weitere Links