HRC Racing bringt jetzt ein Servo für 1/8 mit dem 68124HVBL High Voltage Digital Brushless auf den Markt. 
 
Technische Daten
Voltage: 6.0 ~ 7.4 Volts
Motor type: Brushless
Signal type: Digital
Bearings: Double Ball Bearing
Gear: Metal Gear
Torque: 20.0kg/cm @ 6.0V  //  24.0kg/cm @ 7.4V
Speed: 0.11s/60° @ 6.0V  //  0.09s/60° @ 7.4V
Dimensions: 40 x 37.2 x 20mm
Weight: 53g
Case: Nylon Fiber / Aluminium
Cable: 300mm 22AWG Heavy Duty cable
Connector: UNI Plug
Sealing: Waterproof
Englische Version
Our new High Performance / High Quality 68124HVBL Digital, High Voltage, Brushless, Metal Gear servo has been especially designed for 1/8 competition cars and is able to provide you entire satisfaction in many other applications. This servo is used by HRC team drivers.
High Voltage, Digital, Brushless, Metal Gear, Double Ball Bearing, High Speed, ULTRA High Torque, Heavy Duty servo horns, Heavy Duty servo cable… so many items that cost usually a lot more !
HRC68124HVBL – HRC 24kg Digital Brushless High Voltage Servo
Bezugsquelle:Fachhandel,  
 und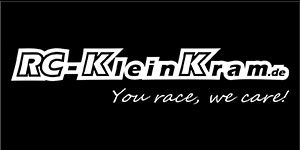 Quelle: HRC-Distribution