In der tschechischen Hauptstadt Prag fand der vierte Lauf zu den Czech Open statt. Prag kennen vielleicht schon einige Leser von einer Klassenfahrt oder Städtetripp. Matej Sulc berichtet über das Rennen und die Ergebnisse.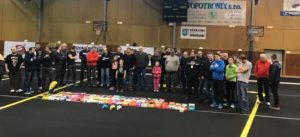 Englische Version
Race report by Matej Sulc
The fourth round of Czech Open challenge took place in Prague, Czech.
Modified:
Matěj Šulc led first two qualies to secure a TQ spot in front of Michal Blahovský and Jiří Mára . In finals Matej took win all three finals and become a winnner. Battle for second place was between Michal and Jirka. Finals were pretty close between them, but Jirka could not make any move to get in front of him.  So Jirka has to settled down with third place
Top 5:
Matěj Šulc – XRAY T4
Michal Blahovský – XRAY T4
Jirka Mára – Serpent
Karel Doležal – Yokomo
Jan Kanina – XRAY T4
Stock TOP5 results:
Aleš Pelikán left no doubt about his qualities, and won all qualies and finals. Behind him was a hard battle for the second place between Rado and Viktor. Rado came as a faster one and held the second place.
Top 5:
Aleš Pelikán – XRAY T4
Rado Ďurana- XRAY T4
Viktor Halčin – CSO
Dominik Vlášek- n/a
Jan Neuwirth – XRAY T4
Formula TOP3 results:
Michal Kneys was expected to dominate the race. He made the TQ spot and then won all finals in front of Jan Kanina and Jiří Jarolímek
TOP3:
Michal Kneys- XRAY X1
Jan Kanina- XRAY X1
Jiří Jarolímek jr.- Serpent
1/12 pancar
Marcel Dostal showed his pure dominance with a TQ and win on very challenging track in front of Pavel Balcar and Marek Syrovatský.
Top 3:
Marcel Dostál – XRAY X12
Pavel Balcar – XRAY X12
Marek Syrovatský – XRAY X12
Handel:
 ,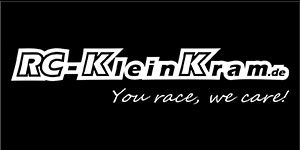 , 
 ,
  , 
 , 
, 
 und Fachhandel.
Quelle: teamxray
Weitere Links
#mikanews