XRAY gab heute die Verlängerung des Vertrages mit Marco Kaufmann für 2017 bekannt. Marco wird die aktuellen Fahrzeuge der T4 und NT1 in der Saison auf verschiedenen großen nationalen und internationalen Rennen einsetzen. Auf diesen Events steht er euch mit Rat und Tat gerne zur Seite. Marco  ist beim Team XRAY Germany noch in Funktion des Elektro-Onroad Managers. Viel Erfolg für die neue Saison und Aufgaben.
Englische Version
Marco Kaufmann re-signs with XRAY
XRAY is proud to announce that Marco Kaufmann has re-signed with XRAY team and will race the T4 in the 2017 season. The young talented driver who has showed in the last years excellent results and permanent growth and has been a main driving force of XRAY team in Germany. Marco will race the T4 and NT1 platform in the 2017 season and will participate all major national and international races.
Marco says:
"I am very happy to re-sign with XRAY. I have been racing with XRAY since I have started to drive RC cars and I am very proud to represent this finest company and to be part of the XRAY R&D team."
Marco's achievements:
1 German Vice-Champion
2 Multiple European Championship A-Main
3 Multiple ETS A-Main
4 Multiple German Championship A-Main
5 GP3F Race Podium Finisher
6 ENS A-Main finalist
Marco will attend these races in 2017
1 European Championship
2 Euro Touring Series
3 Euro Nitro Series
4 GP3F race
5 XRAY Racing series
6 German Championship
Xray gibt es bei 
 ,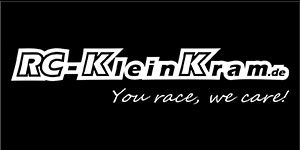 , 
 und Fachhandel.
Quelle: teamxray und www.smi-motorsport.de
.