Der K501R ist ein erstklassiger, leistungsstarker 1/8-Offroad-Motor für Rennen. 
Mehr in der englischen Version.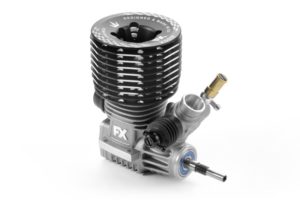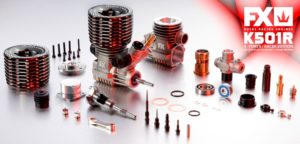 Englische Version
FX K501R – 5 Ports – Racer Edition
The K501R is a premium, high-performance 1/8 off-road engine designed for high-competition racing. Features 5 ports, silicone-filled crankshaft, premium Japanese front and ceramic German rear bearing. The K501R is an extremely reliable and powerful engine suitable for any race track and racing conditions.
All the finest engineering and craftsmanship has gone into the concept, design, creation, and finishing of FX Engines. This engine and all of its parts were designed and manufactured by FX in-house in Slovakia, Europe using all the finest European materials and the most advanced Swiss, German, and Italian technologies. Even the crankcase was die cast in-house using fully robotic die casting technology.
All parts are individually measured and inspected, and dimensions of all parts are recorded to ensure a full manufacturing & assembly record of every single part. Each engine includes a manufacturing certificate that records all the important serial numbers and measurements so that, at any time, all details of the production – including material batch, machine programs, responsible craft persons and production dates – can be traced back to its roots.
Features:
5-port, high-competition 1/8 off-road engine

14mm high precision silicone-filled crankshaft

CNC-machined silicium  piston

Designed and manufactured in Slovakia, Europe

Engine manufacturing certificate included

Displacement: 3.5cc

Bore: 16.26mm

Stroke: 16.80mm

Weight: 349g

Max. power: 2.65 HP @ 33,000 RPM

Practical range: 4,000-39,000 RPM

Ports: 5 Transfer Ports

Piston: CNC-machined silicium

Sleeve: CNC-machined brass, hard chrome plated

Front ball-bearing: 7x19mm, made in Japan

Rear ball-bearing: 14×25.8mm ceramic, made in Germany

Crankshaft: 14mm

Carburetor: Alloy body with thermal isolation; 3-needle with modular venturi

Glow plug: X3

Exhaust position: Rear
Includes:
X3 glow plug
Exhaust gasket
Cylinder-head shim
Carburetor venturi
3mm dust cap
6mm dust cap
16mm dust cap
18mm dust cap
Handel: 
 ,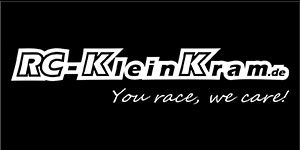 , 
 , 
  , 
 , 
, und Fachhandel.
Quelle: www.fx-engines.com
Weitere Links
#mikanews