Schelle Racing hat ein Titan-Schraubenset für den Team Associated RC10B6.1 im Programm.
---
---
Das Set ist im Vergleich zu den originalen Schrauben um ca. 40% leichter, korrosionsbeständiger und senkt den Schwerpunkt.
Alle Schrauben für die Chassis-Unterseite  sind in diesem Set.
---
---
Englische Version
55 piece B6.1 Upper Titanium Screw Set.  Schelle premium Titanium screws are made of Grade 5 Titanium Alloy (commonly known as 6Al-4V) with a bright machined finish to give your car that pure racing look.  Unlike Grade 2 known to be used by other brands, the Grade 5 Titanium alloy is the most desirable, giving 40% lighter weight and corrosion resistance compared to steel.  With a little TLC, these screws will look as fantastic in a year as they did the day you take them from the packge.
The Schelle B6 upper set of 55 screws strategically removes kit steel screws from up high above the chassis, which lowers the CG and improves handling. All chassis bottom screws are not included in this set.
B6.1 Titanium Upper Screw Set:
   Premium Grade 5 Titanium Alloy screws with bright machined finish.  Won't rust like steel screws!

   55 pcs. set comes in a re-usable Schelle snap case (chassis plate screws not included)

   15g weight savings.

   For B6.1 and B6.1D only.

   Set includes 12mm for wing mount, not 20mm for use with extra spacer.   20mm Wing Screws sold separately SCH1125.
Product links:
http://www.schelleracing.com/Schelle-Associated-B6-1-B6-1D-Titanium-Upper-Screw-Set-Kit-SCH1124
SKU

Description

Price

SCH1124

B6.1 Titanium Upper Screw

Set, 55 pcs.

$75.00
Please direct all inquiries to info@schelleracing.com
*SCH1124 is a reduced discount item for dealers.
Quelle: Schelleracing
---
Unsere Partner:
 ,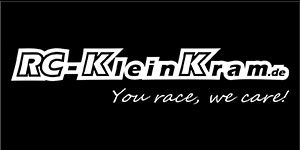 , 
 ,
  , 
 , 
, 
---
Weitere Links
#mikanews
–Angaben ohne Gewähr–