Es ging in der Titan RC Arena in Warschau weiter mit dem dritten Lauf zur XRS Poland Offroad. Dazu gibt es die Ergebnisse im Bericht von Bartek Kramza:
Third round of XRS Poland 4rd edition has finished past weekend. Event took place held to Warsaw at Titan RC Arena. Competition was run with 8 qualys and 5 mains. For overall result counted 3 mains for 5!
2WD open class TQ came to Bartek Kramza followed by Jeremi Kramza .After close fight wheel to wheel till last main that Jeremi handled overall win followed by Bartek
2WD open results:
Jeremi Kramza
Bartek Kramza – XRAY XB2
---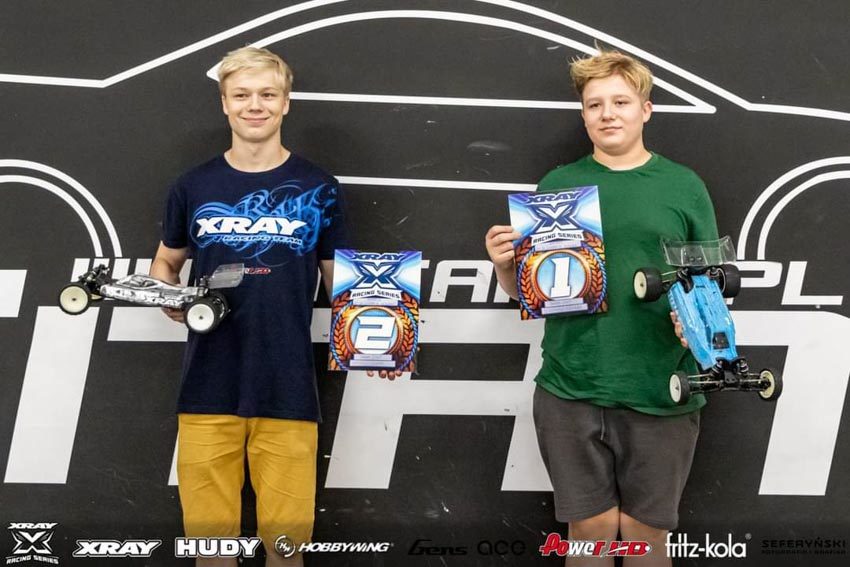 ---
2WD stock is most enjoyable class on XRS Poland because most of drivers had chance to win. Qualys came in Michal Delong favor he brought home pole position followed by Kuba Krus in P2 and Lukasz Lewandowski in P3. Mains were absolutely unpredictable 5 runs make a lot of possibilities. After counting  3 races out of 5 that Michal finished same as he was starting from followed by Kuba Krus in 2nd and Piotr Stankiewicz in 3rd.
2WD stock results:
Michal Deląg – XRAY XB2
Kuba Krus – XRAY XB2
Piotr Stankiewicz
---
---
4WD stock was dominated by Xray drivers Wiktor Deląg took 1st followed by Tomasz Chrzanowski in 2nd and Pawel Rosinski in 3rd.
4WD stock results:
Wiktor Delag – XRAY XB4
Tomasz Chrzanowski – XRAY XB4
Pawel Rosinski – XRAY XB4
---
---
2WD stock easy with very consistant drivers also was taugh to win. Qualys came to Michal Sabat followed by Igor Stasz and Artur Dąbrowski. Mains has been finished little bit diffrent because that Adrian Burchart managed to take 3rd overall position. Right behind Igor Stasz and Michal Sabat in 1st.
2WD stock easy results:
Michal Sabat
Igor Stasz
Adrian Burchart
---
---
Emini has been won by Kuba Krus followed by Artur Chwiłka
Emini results:
Kuba Krus
Artur Chwilka
---
---
Michal Sabat TQed and won in short course 2WD, 2nd place was taken by Adrian Burchart and Jaunsz Pablich took 3rd and closed a podium.
SC 2WD results:
Michal Sabat
Adrian Burchart
Janusz Pablich
---
---
4WD open unlikly had lower amount of entries but unstoppable driver Kuba Krus finished almost every race in this class.
4WD open results:
Kuba Krus – XRAY XB4
---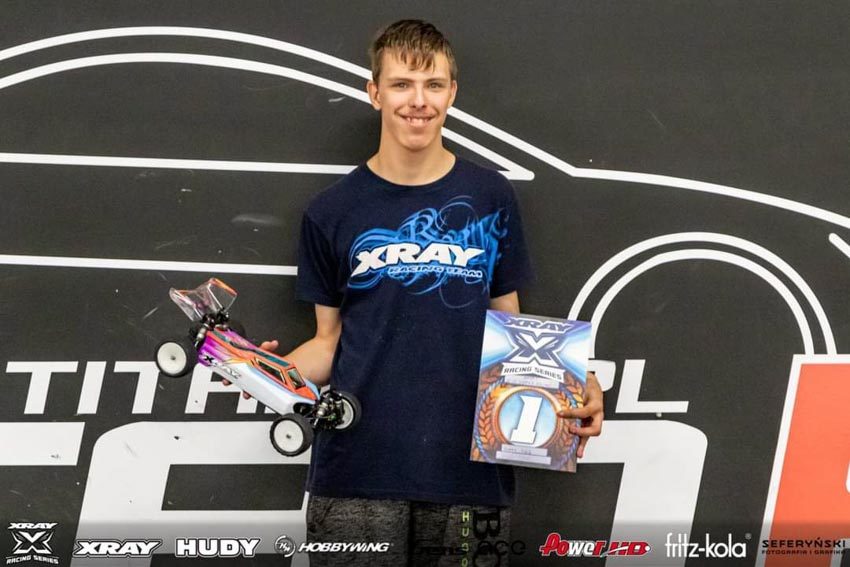 ---
Quelle: teamxray