Die offiziellen Bilder und Infos vom Xray XB8`17 sind nun online. Englische Version
All-new 2017
Large volume front, central, and rear differentials
Stronger 2.5mm diff pins
Front/rear & center cross diff pins
Internal diff gears with more teeth and improved tooth profiles
Improved diff outdrives
Larger 46T central diff gear
Rubber-sealed composite front/rear & center differential housings
Front/rear & center differential gaskets
Front trailing steering blocks give increased forward traction and better handling
Improved steering block Ackermann plates
More reliable graphite servo saver
Composite front upper top deck
Improved alu steering posts to accommodate new front upper plate
Improved steering pivot balls eliminate wheel lock
Narrower front lower arms move the arms more frontwards
Longer rear arms for better handling & more traction
Shorter rear suspension holders
Improved weight balance
Better flex adjustment using optional graphite stiffeners for chassis guards
Hard alu clutch shoes for less aggressive engagement
Improved brake cam rods
CNC-machined chassis made from 3mm high-quality Swiss 7075 T6 aluminum
Strategic machining for ultra-light weight and uncompromised strength & rigidity
XRAY Multi-Flex Technology™
Engine parallel with chassis centerline, center diff positioning for straight-line central drive shafts
Countersunk screw holes on chassis bottom for smooth underside
Pre-drilled holes for additional balancing weights
Pre-drilled centerline holes for use with HUDY Chassis Balancing Tool
1-piece electronics assembly is compact and easy to remove
Side guards for better stability and improved traction
Chassis braces for increased flex, better traction, and elimination of vibration from suspension
Large, easy-access, molded radio box
Super strong diff bulkheads
Composite upper deck with optimized flex which results in increased traction and improved steering characteristics.
Connecting link between throttle servo and radio box, for elimination of vibrations to chassis and more precise throttle & brake control.
Premium Swiss 7075 T6 shock towers.
Engine & Clutch
High-grade, CNC-machined extended aluminum engine mounts for higher reinforcement of the chassis in the longitudinal direction, minimize chassis bending after jumps
High-torque clutch for smooth and continuous power transfer at high RPM
Swiss 7075 T6 aluminum flywheel has a small diameter, increased weight for smoother and more balanced engine operation
Hard Swiss 7075 T6 aluminum clutch shoes allow for smoother engagement
Extra-tough Hudy Spring Steel™ flywheel nut
Smooth-flowing, efficient 2-part air filter
Extra-strong fuel tank made from special composite mixture features an integrated floating stone filter and internal baffles to ensure constant fuel supply
Fuel tank mounting with rubber grommets to absorb vibration
Brakes
Well-proven, high-performance braking system for strong, precise and dependable braking performance.
Laser-cut, precision flat-ground steel brake disk is hand-ground for true, wobble-free rotation
Special high-grip brake pads installed on laser-cut brake plates
Rigid, high-precision machined brake cam posts
Drivetrain
Conventional shaft-driven 4WD off-road drivetrain
Large volume front & rear gear differential with adjustable oil viscosity featuring 46T crown gears and 14T pinion gears
Large volume central differential with adjustable oil viscosity featuring large 46T spur gear with standard 13T engine clutchbell
Front & rear universal drive shafts generate more traction, offer less resistance in front at maximum steering angle.
Front & rear central CVD drive shafts
All drive shafts manufactured from HUDY Spring Steel™
Central larger & stronger outdrives feature protective rubber boots, thick 3mm pins, and a protective locking ring
Ultra-lightweight 17mm wheel hex drive hubs CNC-machined from Swiss 7075 T6 black-coated aluminum
Full set of 24 high-speed, greased, blue-sealed ball-bearings ensure maximum efficiency
Differentials
Large volume high precision front, central, and rear gear differentials Rubber-sealed composite differential housings with reinforced internal diff gears with more teeth and improved tooth profiles
Differential internal gears made from pressed steel, heat treated, and machined for ultra‑high precision and smooth operation
Super-lightweight diff outdrives machined from HUDY Spring Steel™
Easy access to center differential
Center diff housing is sized to accommodate optional spur gears
Differential main gears manufactured from HUDY Gear Steel
Suspension
Longer rear arms make the car easier to drive in most track conditions
Redesigned pivot ball suspension concept to prevent binding in dusty conditions, while ensuring stable ride height in all traction conditions
Ultra-robust pivot ball suspension with integrated suspension geometry adjustment; different kingpin plates being the only optionally-available tuning parts
Integrated Suspension Settings™ (I.S.S.) for quick & easy suspension geometry setting
Suspension arms with optimal length, thickness, flexibility, geometry of suspension points, and material characteristics.
Suspension arms are the result of extensive design knowledge and exhaustive testing
Exclusive composite mixtures developed in-house by XRAY offer the perfect balance between reliability and performance, rigid enough to provide a responsive feel yet soft enough to survive extra-long main events and impact
Extra-strong & robust front upper arms accommodate pivot ball suspension.
Front upper pivot balls are combined with steel threaded part for maximum strength; aluminum ball is machined from premium Swiss 7075 T6 and additionally hardcoated for extended lifespan
2-pivot ball, super-lightweight composite steering blocks with universal design to work on either left & right side
Trailing-axle steering blocks offer a significant handling improvement in all track conditions, making the car easier to drive and giving increased forward traction
Shortened rear turnbuckles with lengthened pivot balls for improved side landings
Turnbuckles made from special blend of HUDY Spring Steel™ specifically formulated for turnbuckles
Front & rear anti-roll bars manufactured from spring steel material
Redesigned Ackermann for improved steering characteristics, better predictability into & out of corners
Steering
Servo saver moulded from graphite material which is more resistant and efficient in dusty conditions
Redesigned steering pivot balls to eliminate wheel lock
Dual-arm steering system with adjustable Ackermann
Integrated, easily adjustable servo saver
Swiss 7075 T6 aluminum steering plate
Quick & easy Ackermann and bump steer adjustment
HUDY Spring Steel™ turnbuckles
Shocks
Big-bore, long-stroke shocks for ultimate reliability and performance
Shock bodies are externally hardcoated
Shock body external threading for quick & easy spring preload adjustment
Longer rear shock body for improved efficiency in rough, bumpy conditions
Robust 3.5mm super-smooth polished shock shafts
Longer shock shafts & shock collar for increased downtravel
Ultra-fine shock protective rubbers for superior sealing against dirt
Ultra-precise big-bore 6-, 8- and 10-hole shock pistons made from Delrin™ material for smooth operation and durability
Specially-formulated rubber shock membrane ensures equal damping
Lower shock assembly features multiple high-quality silicone O-rings for smooth, free, leak-free operation
Front & rear shock springs feature a mix of progressive & linear rates; the springs are slightly progressive, but under larger compression they change characteristics to become more linear to give excellent feeling & feedback in all different track conditions.
Specially-designed shock springs have been specifically designed to complement the big-bore shocks
Shock springs are manually measured, selected and matched into pairs to guarantee precisely equal length and damping characteristics
HUDY Premium Silicone Oils are manufactured in Europe by a specialized premium silicone oil manufacturer. Each batch of premium oil is laboratory tested and calibrated to ensure the highest possible consistency and quality batch-to-batch. Based on the industry-standard cSt rating, the oils will be easy to identify, adjust, and feel.
Body & Wing
Redesigned body with improved aerodynamics, increased downforce, increased side stability, improved landing, and significantly increased rear downforce
High-quality Lexan™ body perfectly fits the car and works in most track conditions
Redesigned composite side guards protect the car, muffler, and fuel tank from side hits. The side guards perfectly fit the chassis and seal against dirt. Ribs on the left side guard protect the fuel tank from muffler heat.
Stylish, effective, and strong rear wing is made from strong special composite mixture, designed to survive severe abusive and extreme crashes while keeping its shape
Rear wing holders made from special composite mixture to withstand abuse and crashes, and feature several different wing mounting positions
Assembly & Support
Premium 3D full-color Instruction Manual & supplementary sheet
Exclusive Virtual Online Setup Sheet database with thousands of setup sheets for race tracks around the world
Premium, unmatched XRAY online support
Adjustment Possibilities:
The XB8 features fully-adjustable front and rear suspension geometry. For quick & easy adjustment, we recommend using set-up tools and accessories from HUDY, the world leader of RC tools.
The extensive and impressive range of adjustment possibilities includes:
Caster
Camber
Toe
Kick-up
Anti-dive
Anti-squat
Ride height
Downstops
Track-width
Lower roll center
Upper roll center
Roll center positions
Bump steer
Wheelbase
Ackermann
Adjustable shocks
Adjustable front and rear diffs
Adjustable XRAY Multi-Flex™
All specifications are subject to change without prior notice. Pre-production prototype is shown, final specifications may slightly vary. In some pictures optional parts may be shown. All option parts are not included and must be purchased separately. The color of some aluminum parts may vary from kit to kit and some of the kits may not include all the orange or black parts as shown. Some of the spare parts or option parts may not be available at the moment in the orange or black color as shown. Some of the pictures show colored stickers on wing and radio tray, these are not included in the kit and are used in photos only for promotional purposes. The racing body included in the box is clear and unpainted.
Erhältlich bei 
 ,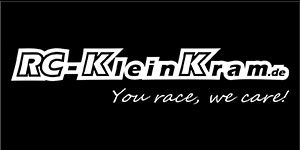 , 
 und Fachhandel.
Quelle: teamxray und www.smi-motorsport.de
Seine Konkurrenten
Weitere Links