Auf der Strecke in der Arena33 fand am letzten Wochenende der 3.Lauf zur XRS-Germany statt. 
Uwe Baldes berichtet in seinem Report davon. Vorab in der englischen Version. Wir versuchen die deutsche Übersetzung zu bekommen.
Englische Version
Race report by Uwe Baldes
The Arena33 at Andernach next to the river Rhine welcomed a lot of participants for round three of the XRAY Racing Series (XRS) Germany. After lots of practice on Saturday, the racers were well prepared for race day at this permanent indoor track of Tonisport and the rc family Rheinard, which was opened earlier this year. Bertram Kessler as well as his daughter Anke Kessler were present on both days with a tent and a huge presentation of XRAY and Hudy products but more than that to support all drivers. For qualification, the best of three heats was counted by laps and time, for the finals the points of the best two runs were added to the final ranking. Once again, Uwe Baldes as race director and time keeper made it a smooth event.
Touring Car Stock Class 13.5T
The touring car stock class with hand-out XRAY 13.5T motors once again was the most popular class of this XRS race weekend. Beside the mandatory Hudy C1 tires, the well-known Volante ETS tires were also permitted. Melvin Diekmann who missed the podium at XRS #2 @ Adenau four weeks ago, surprisingly and after some changes on the settings he managed to capture TQ with only a tenth of a second ahead of XRAY racer Sven Soltau. Also, Tobias Hoefflin and Joerg Baldes completed 21 laps in their best heats.
In the first A-main Diekmann continued his performance on first place and won with an advantage of half a second over Soltau with Baldes on third. But in the second A-main things went wrong for Diekmann who had to retire from a nail-biting battle with Baldes. With the Xray driver at this tail for most of the time, Diekmann hit a barrier and had to stop with one minute on the clock. Baldes brought the victory home ahead of young Marc Stuebben (XRAY) and Hoefflin. So, the third final had to bring the decision. From pole position Diekmann stormed into the lead while Baldes coming from fourth had to make two passings first to fight his way back to the tail of Diekmann´s Awesomatix. Finally, he ran a bit out of time but after an impressive performance he crossed the finish line just 0,186 seconds behind Diekmann with Hoefflin another half a second down on third – the order of the podium. Baldes also received the trophy as the best 40-plus-racer, 17-year old Marc Stuebben as the best youth driver. The B-Main went to Georg von Jeetze in front of his Xray fellow Dirk Keller.
Ø  Result Touring Car Stock Class 13.5T
Melvin Diekmann, Awesomatix
Joerg Baldes – XRAY T4
Tobias Hoefflin – XRAY T4
Marc Stuebben – XRAY T4
Frank Hoeschler – XRAY T4
Oliver Kaufmann – Mugen
Sven Soltau – XRAY T4
Thomas Hallaschka –  Awesomatix
Harald Schmittgen – VBC
Daniel Toennessen – Mugen
1/12 Stock 13.5T
Like at XRS R2, Bernd Wiesenberger showed a dominant performance in the 1/12 stock class with 13.5T motors regarding to the new EFRA rules. Not only that he took pole position with his CRC but he also won all three A-mains in style, the first and third main already with a one-lap advantage. David Ranft brought his Project Godspeed chassis to second spot in the grid after qualification and after the A-mains with some close fights against Michael Holla who finally entered the third step of the podium. Wiesenberger was honored as the best 40-plus-racer. The B-main went to Thomas Steinhage ahead of Alain Levy (XRAY).
Ø  Result 1/12 Stock 13.5T
Bernd Wiesenberger – CRC
David Ranft, Project – Godspeed
Michael Holla – CRC
Alexander Seitter –  XRAY X12
Jacky Mannes, XRAY X12
Formel 21.5T
Drivers joined the Formula class which saw a battle for victory between 2017 XRS champion Daniel Schober and Jan Bohlen. But in qualification as well as in the finals, it was Jan Bohlen driving his XRAY onto first position giving Schober a hard time in his last race as a bachelor. Henri Mannes from Luxembourg on third spot made it a 1-2-3 for XRAY.
Ø  Result Formula 21.5T
Jan Bohlen – XRAY X1
Daniel Schober – XRAY X1
Henri Mannes – XRAY X1
Jacky Mannes – XRAY X1
Reinhard Mehl – Yokomo
1/12 GT 17.5T
The promotion tour for the 1/12 pan cars with original looking GT bodies continued at the Arena33. Tobias Schuster with his Audi R8 took TQ and his second win. Bertram Kessler, at least a former 1/8 nitro European Champion, came on second with his XRAY, changing from Audi to Ferrari and Porsche 911, the best-looking body as well as the one which offered he best handling of the car. His granddaughter Jody Scheckter made it to third place with her deep-pink coloured XRAY – Audi in her first ever electric on-road race.
Ø  Result 1/12 GT 17.5T
Tobias Schuster – Associated
Bertram Kessler XRAY X12
Jody Scheckter – XRAY X12
The second half of the 2017/2018 Xray Racing Series (XRS) Germany will start at Aschaffenburg on 14th o January, before it comes back to the Arena33 on 11th of February. The grand finale will be held on the Eifel-Ring of MAC Adenau next to the Nuerburgring early March.
Handel: 
 ,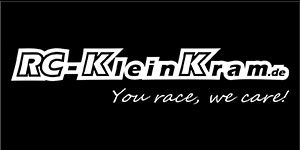 , 
 , 
  , 
 , 
, und Fachhandel.
Quelle: teamxray
Weitere Links
#mikanews