Von Yokomo kommt im Mai ein 35 W (bis zu 3 A) Ladegerät für LiPo-Akkus mit eingebauter Stromversorgung. 
Es ist so einfach, den LiPo-Akku automatisch zu laden, indem Sie einfach den LiPo Akku laden. Anschließen und laden. Verwendet wird ein  Stecker (XH-Typ) . Der Ladezustand  wird anhand der LEDs am Gehäuses angezeigt.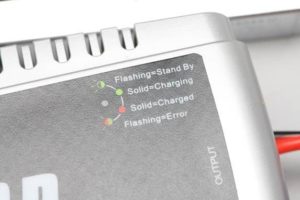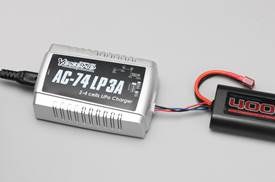 Während des Ladevorgangs wird der Ladevorgang automatisch beendet, sobald der Akku voll ist.
Lieferbar ab Mai 2018.
Englische Version
This is a 35 W (up to 3 A) high power charger dedicated to LiPo batteries with a built-in power supply in a compact mainframe.
It is an easy operation to start charging the LiPo battery automatically simply by turning on the household outlet and inserting the balance plug (XH type) into the terminal next to the case. Charging status can be confirmed with the LED of the enclosure during charging, and charging will be ended automatically once reached to the full.
It is useful as a charger for the first time at an affordable price, but also capable for sub-use as well.
【Basic features】
AC input range: 100% – 240 V
Battery type: LiPo
Chargeable cell : 2 to 4 cells
Charge current : 3A ± 10%
Electric power :  35W
Current balance: 400mAh
Mainframe Size: 116 X 72 x 38mm
Weight: 150

Ideal for charging LiPo batteries from 2800 to 4000 mAh!

3000mAh charging in about 60 minutes!
Product name : Lipo Quick Charger
Product code : AC-74LP3A
Price (without Tax ) : 3,800 Japan Yen
Barcode :  639342141487
Delivery :  Start from end of April
Quelle: Team Yokomo
---
Unsere Partner: 
 ,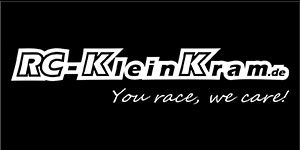 , 
 ,
  , 
 , 
, 
---
Weitere Links
#mikanews