Aufbauend von der kontinuierlichen Verbesserung und Weiterentwicklung des A800X, bietet Awesomatix jetzt die A800X EVO-Version an.
---
---
Diese neue Version enthält viele neue Teile und andere Innovationen, wie sie von den Teamfahrern verwendet werden.
Das A800X EVO Kit ist mit dem neuen C01B-X-LA Carbon Lower Deck ausgestattet, dass die Verwendung der neuen optionalen Long Arms ermöglicht (C04M1-LA sind ein Optionsteil).
Außerdem ist die Bell Crank Steering (BSSX) jetzt im Lieferumfang enthalten, zusammen mit den AM14LS Steering Arms.
Ebenfalls enthalten sind die neu entwickelten Präzisionskolben P45R und P46R.
Ebenso sind die P09X Shock Screw Halter jetzt auch Standard.
Neben dem A800X EVO Kit wird es auch zwei weitere Chassis-Versionen des Autos geben:
-> A800XA EVO mit Soft Alloy Chassis (C01B-XA-LA)
-> A800XAH EVO mit Hard Alloy Chassis (C01B-XAH-LA)
Besonderheiten des A800X / XA / XAH EVO:
– C01B-X-LA Carbon Lower deck
(depending on Car version X/XA/XAH)
– BSSX Bell Crank Steering
– AM14LS Steering Arms
– AM77X3 Motor Mount
– P45R Pistons for D2.2
– P46R Pistons for GD2
– P09X Progressive Shock Screw Holder Set
– AT52A Steering posts
– ST135 Chassis Stiffener 35 g
– IFJ Inner Front Joint System
– IRJ Inner Rear Joint System
– C04M1+0,5 Carbon Arms (4pcs)
– P14-1X Bumper Plate + P15L Bumper
– ST68 Flanged Wheel Nut (4pcs.)
– AM05C Carbon Rear Holder
– AM06WL Steering Blocks
– AM78X1 Bulkheads
Englische Version
⚠️ Awesomatix A800X EVO Car Kit ⚠️
After great success with the A800X series, the result of continuous improvement and further development, Awesomatix will now offer the A800X EVO version.
This new Version includes many updated parts and other new innovations as used by the team drivers.
The A800X EVO Kit is equipped with the new C01B-X-LA Carbon Lower Deck that allows the use of the new optional Long Arms (C04M1-LA are an option Part).
Also, the alloy Bell Crank Steering (BSSX) is now included, together with the AM14LS Steering Arms to offer the best possible Steering feedback for most track conditions.
Also included are the newly developed P45R and P46R high precision pistons, which are made of a special anti-sticking rubber. These parts guarantee an improved volume compensation of the Dampers and Gear Diff, and the result will be a more smooth and consistent operation of these two essential components of the car.
Likewise, the P09X Shock Screw Holders are now standard also, to allow the use of a Progressive Spring setting.
Beside the A800X EVO Kit, there will be also two alloy chassis versions of the car:
–> A800XA EVO with Soft Alloy chassis (C01B-XA-LA)
–> A800XAH EVO with Hard Alloy chassis (C01B-XAH-LA)
Quelle: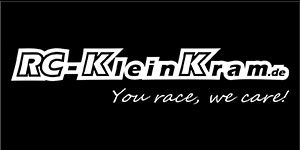 ,  www.awesomatix.com/shop,  Max Mächler
Weitere Links
Jill Bartsch holte mit seinem Awesomatix den Vize-Meistertitel Stock / HPI-DM 2018
#mikanews